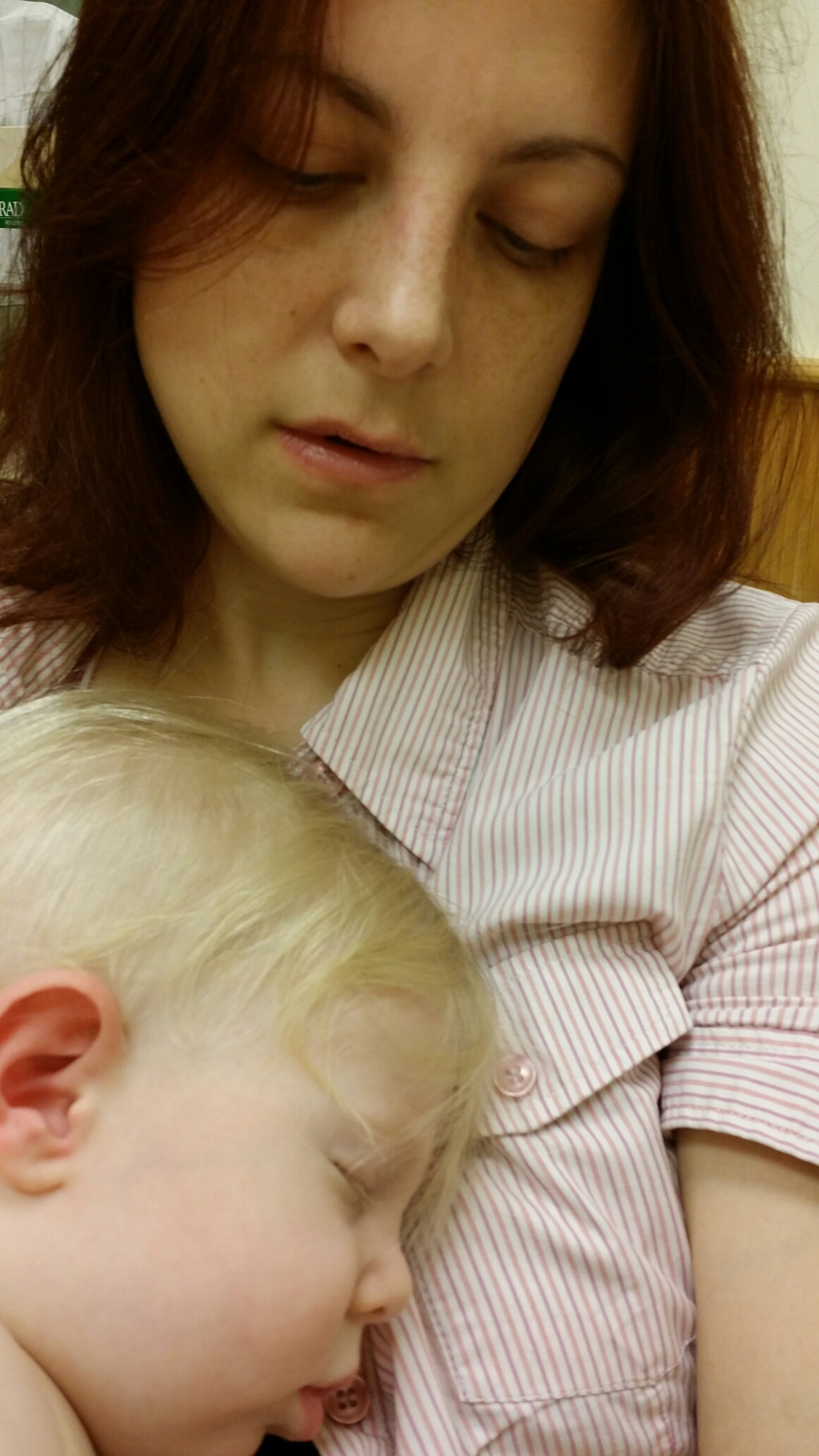 The pediatrician took this picture at Lysander 's 6 month well visit today. He fell asleep on me after we waited an eternity to see the doctor.
Turns out he has double inner ear infections, as does Charlotte, so they are both on antibiotics.
He's 26 inches and 17 pounds!