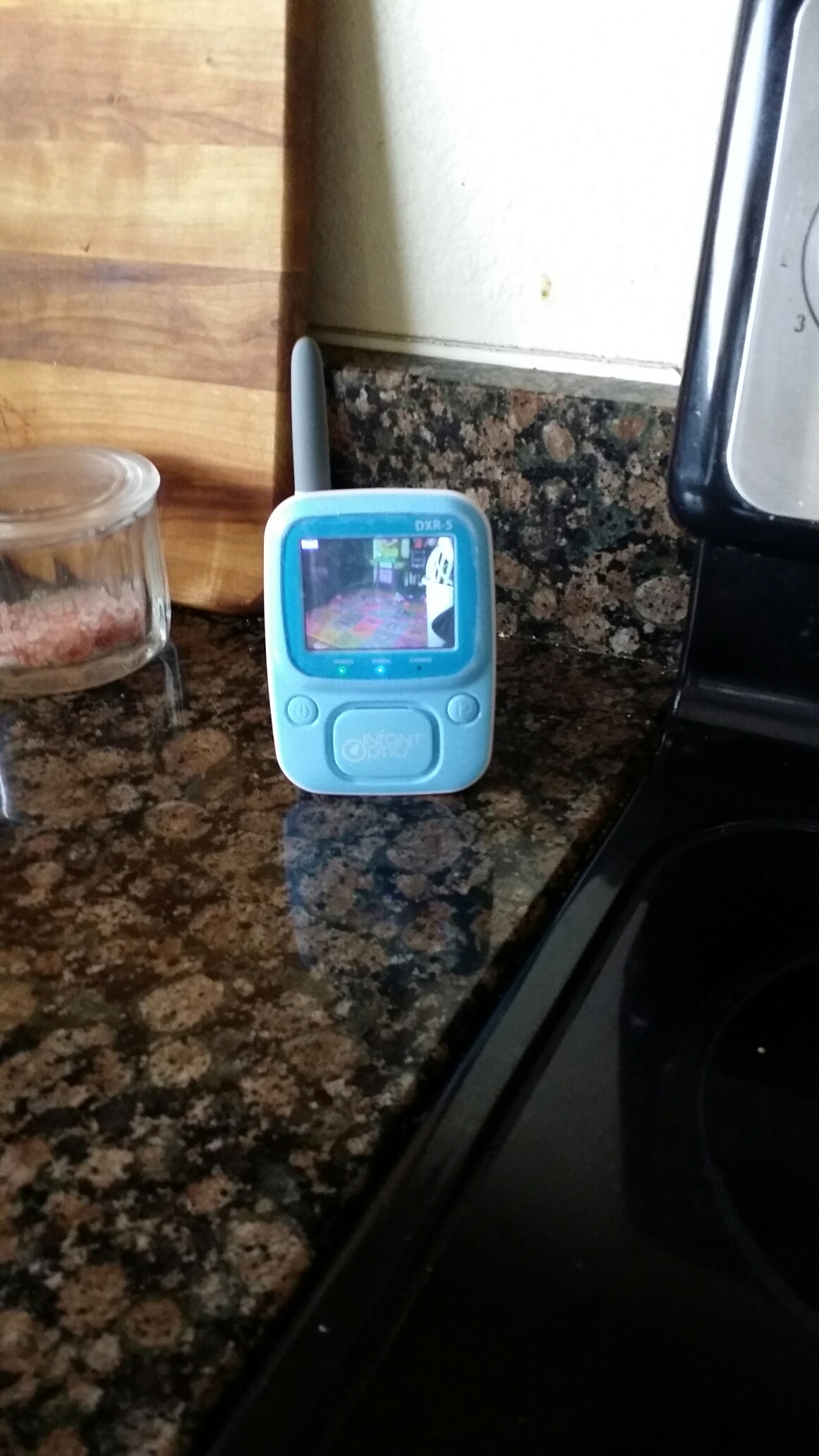 This is the battery operated, portable monitor that came in the camera/monitor set that I bought in the spring…yknow…to monitor the babies during naptime…which I never needed to do. I was about to pack it back up and give it to a friend who is about to have a baby and it occurred to me while running back and forth from the kitchen to my office/playroom that the monitor is not just for watching them sleep. I can watch them play and not burn dinner/lunch/breakfast at the same time since I no longer needed to leave the kitchen to check on them.
Except, of course, I almost burned dinner tonight because I was too busy watching Charlotte on the monitor. Lysander is just out of view because of where it have the jumperoo positioned in the room.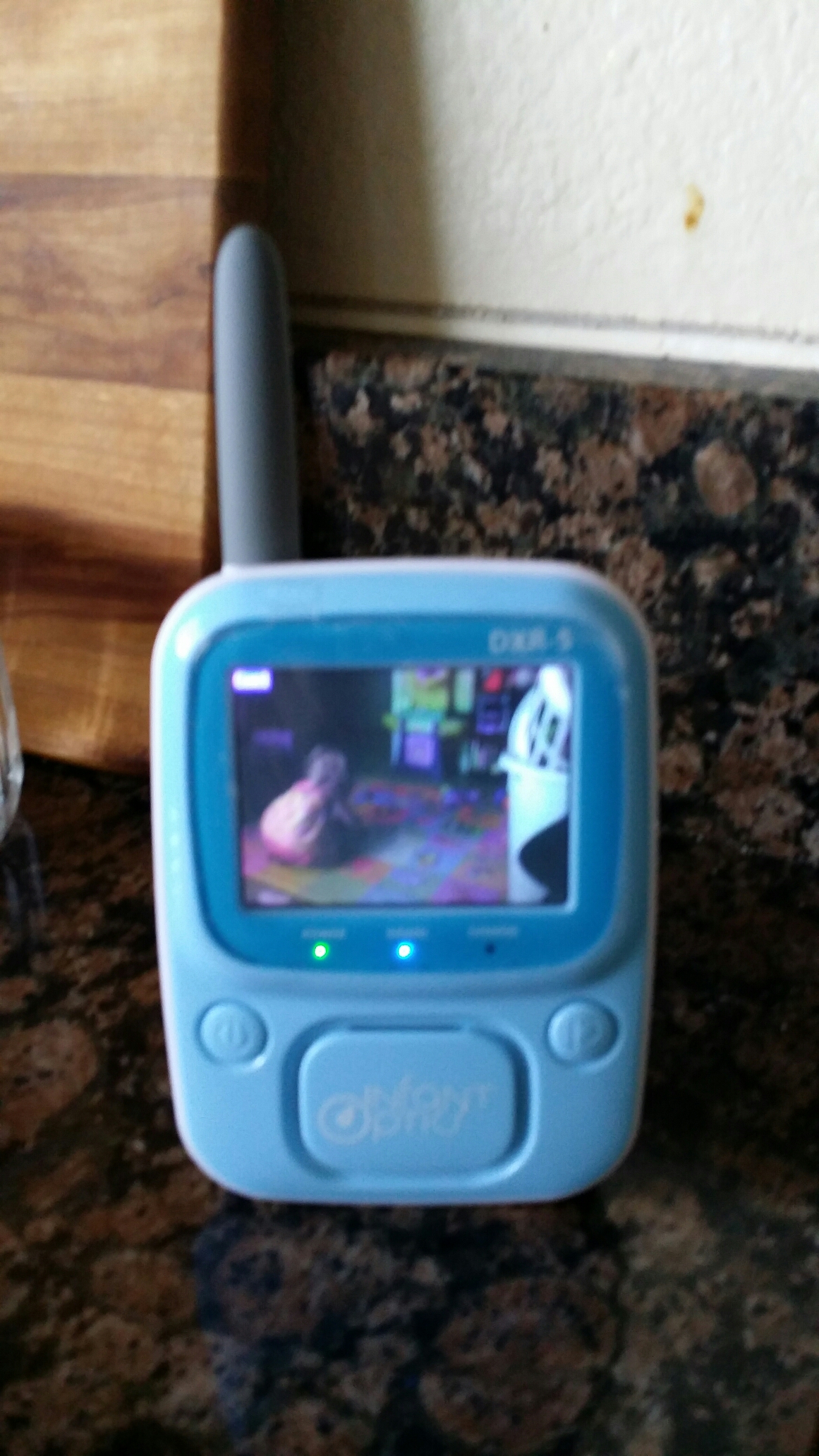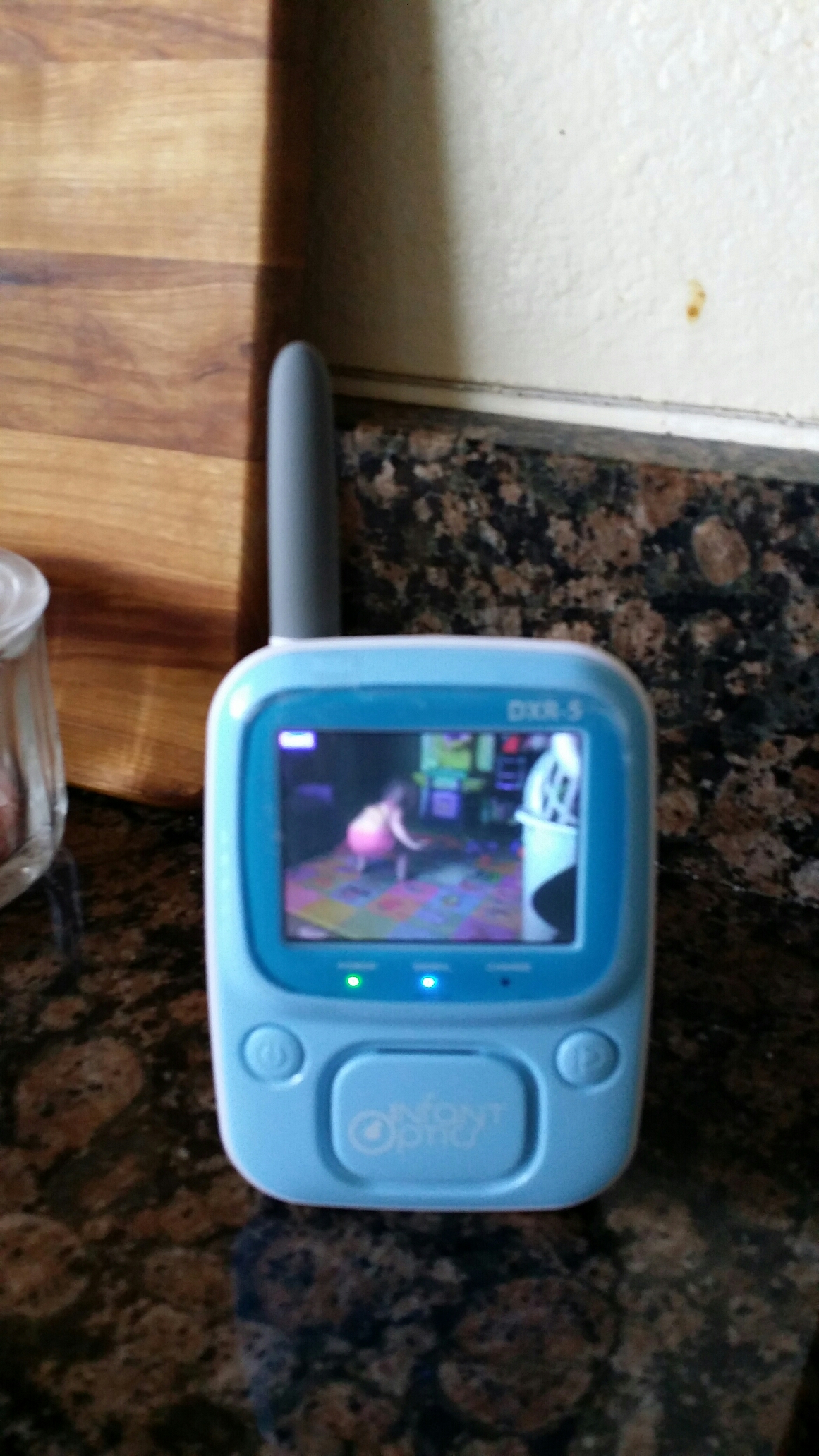 I can't get over how crisp the video is. The sound is pretty good too.
So good, that I was paying more attention to dinner than the sounds of play. I figured if I heard a cry or scream I'd look at it.
But….
I didn't hear a cry or a scream. I heard laughter, watched charlotte walk out of range to play with her brother, babbling whatever wisdom to him she has…
Then
Then….
Then………
I heard an "oooooooooooooooh" followed by another "ooooooooh"
I looked and saw this…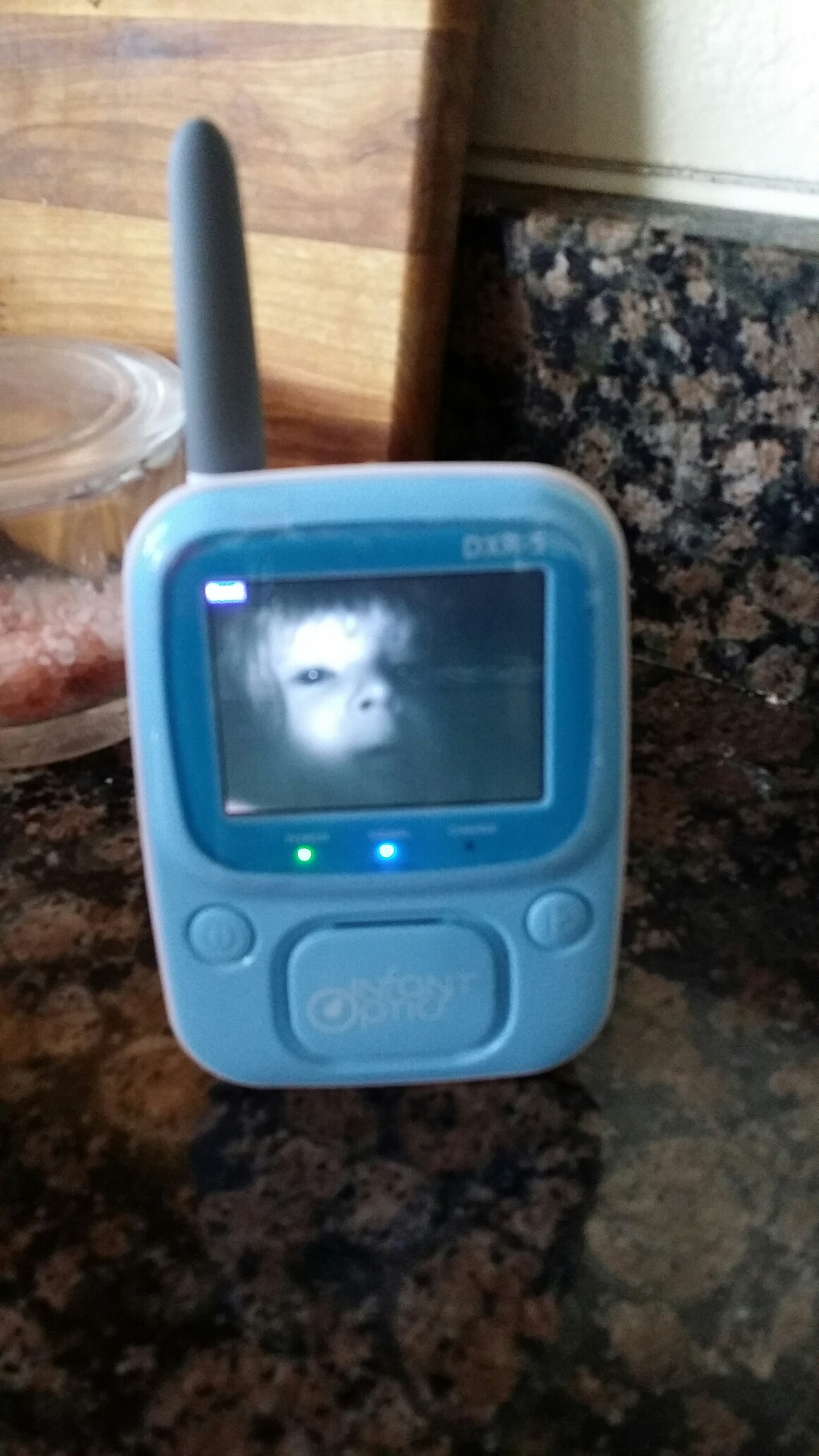 I've been compromised.