Charlotte loves to walk on the sidewalk. We live one house outside a cul de sac so it's nice that she can walk in a confined area.
It was a beautiful day yesterday, even though the temps only reached 60 degrees, which, for Florida is mighty cold.
Note: we went to babies r us yesterday and I put those shoes on her feet back on the shelf at least twice before I caved and bought them for her. She picked them out herself and had been wearing them from the moment we left the store until bedtime.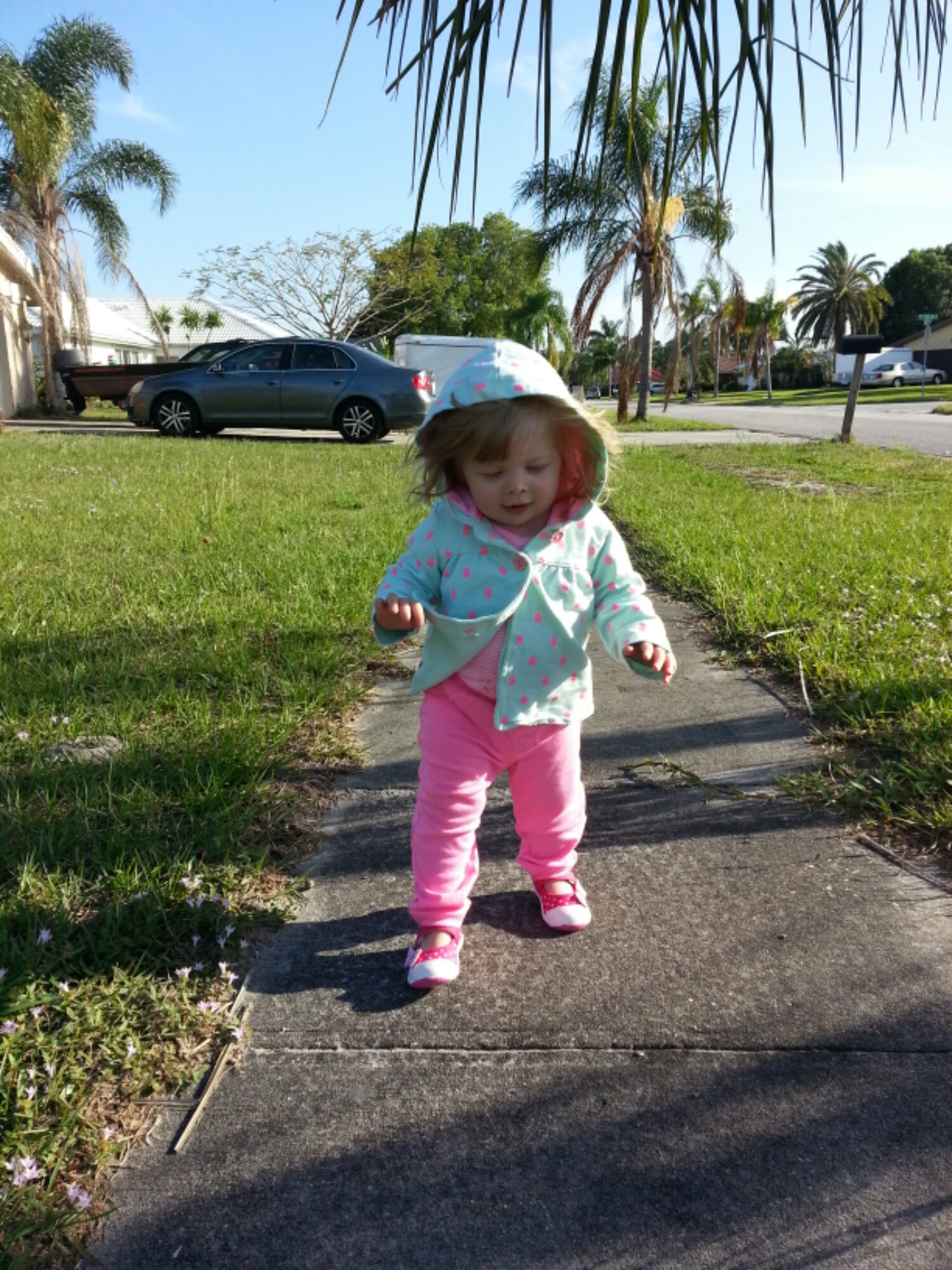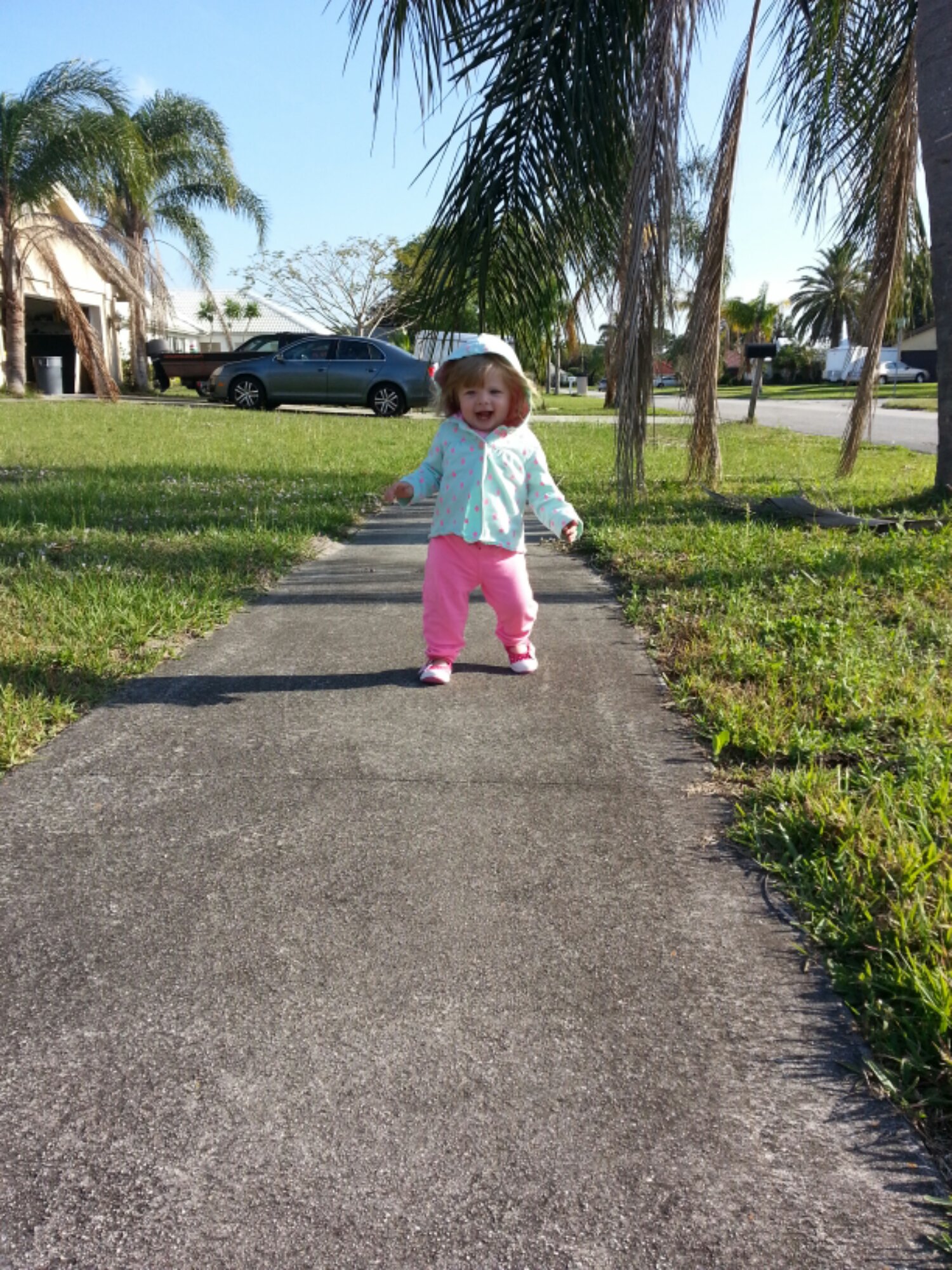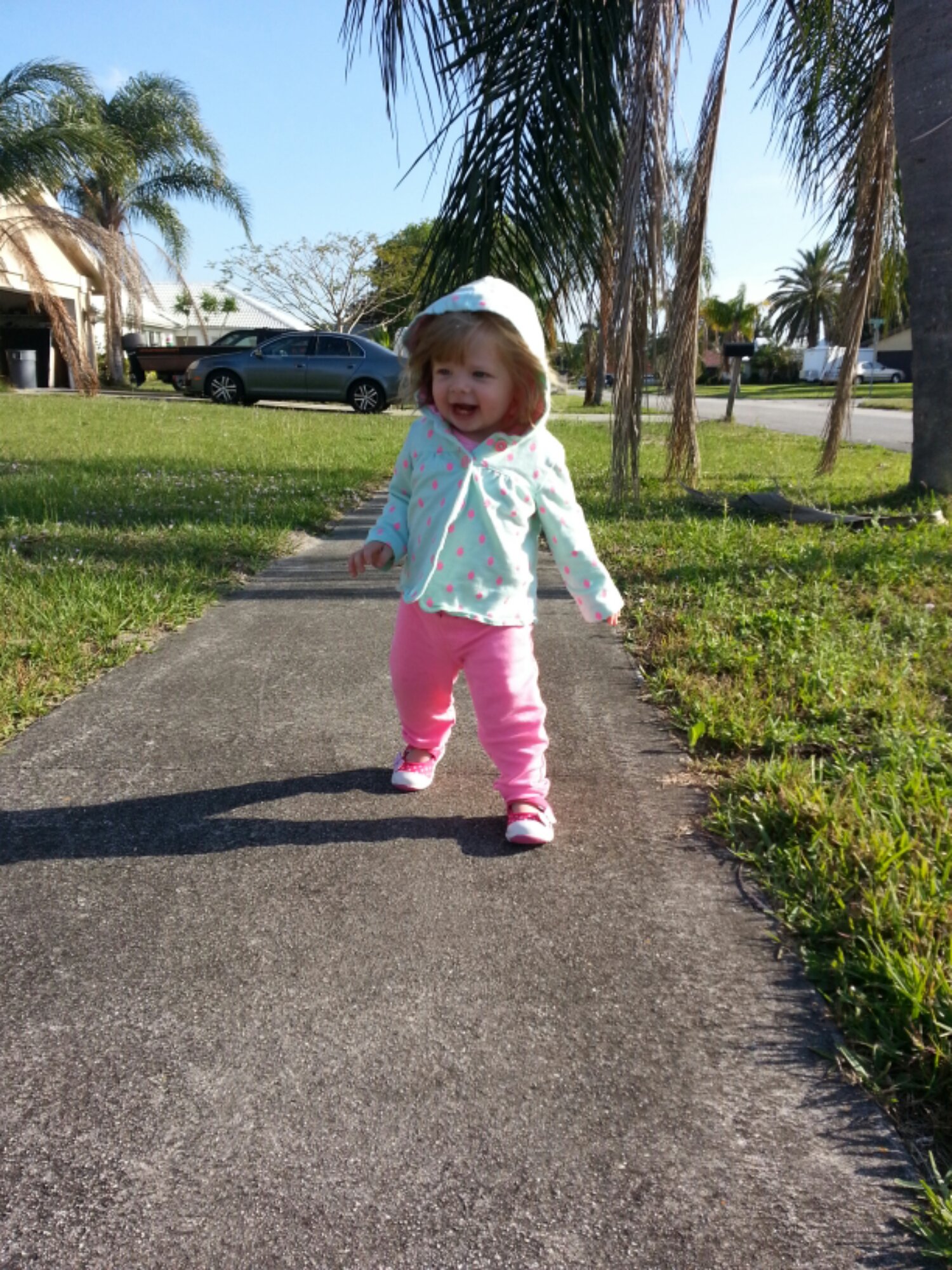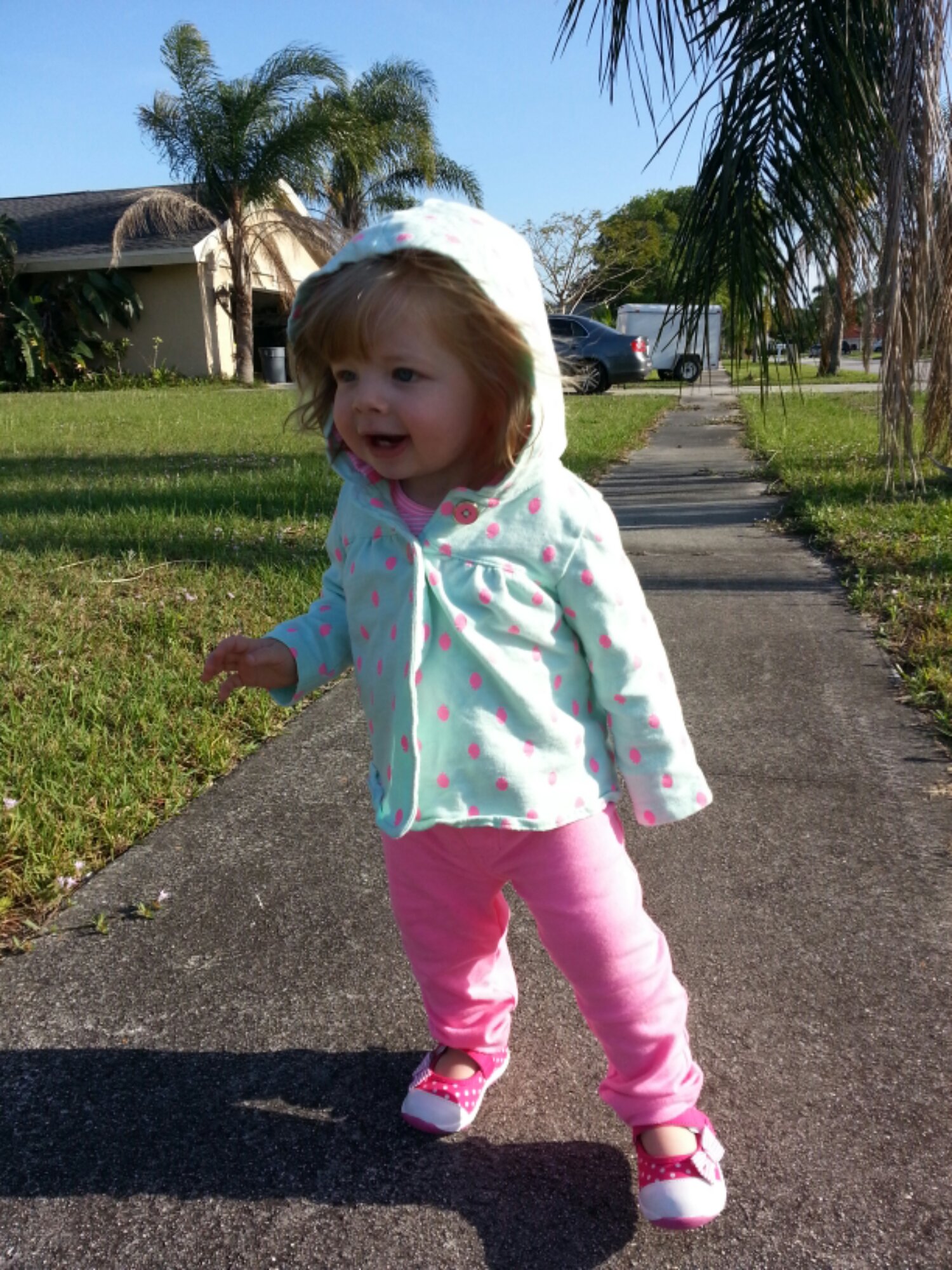 The above pictures are from yesterday evening. The below are from the morning when she was wearing her sneakers.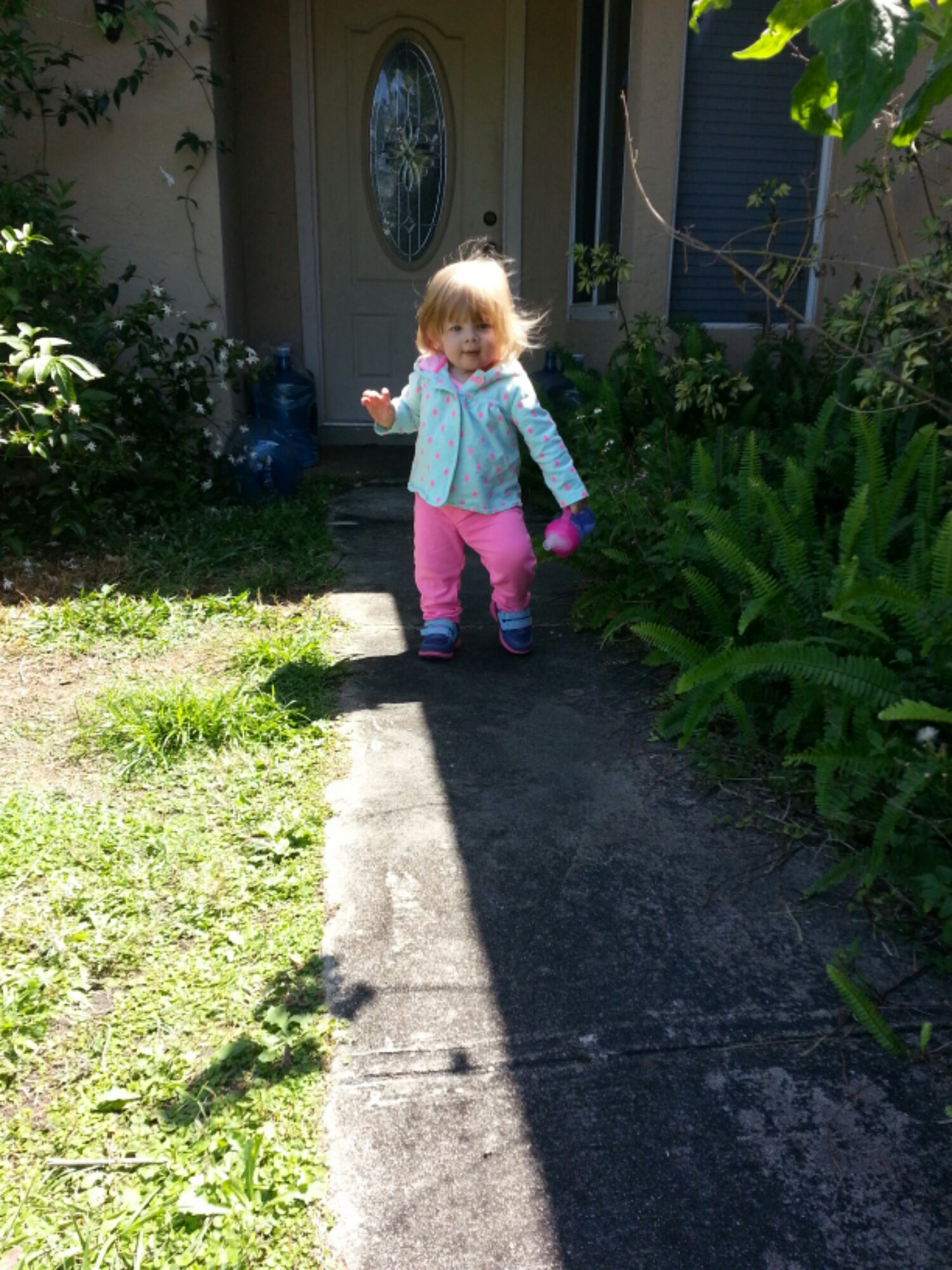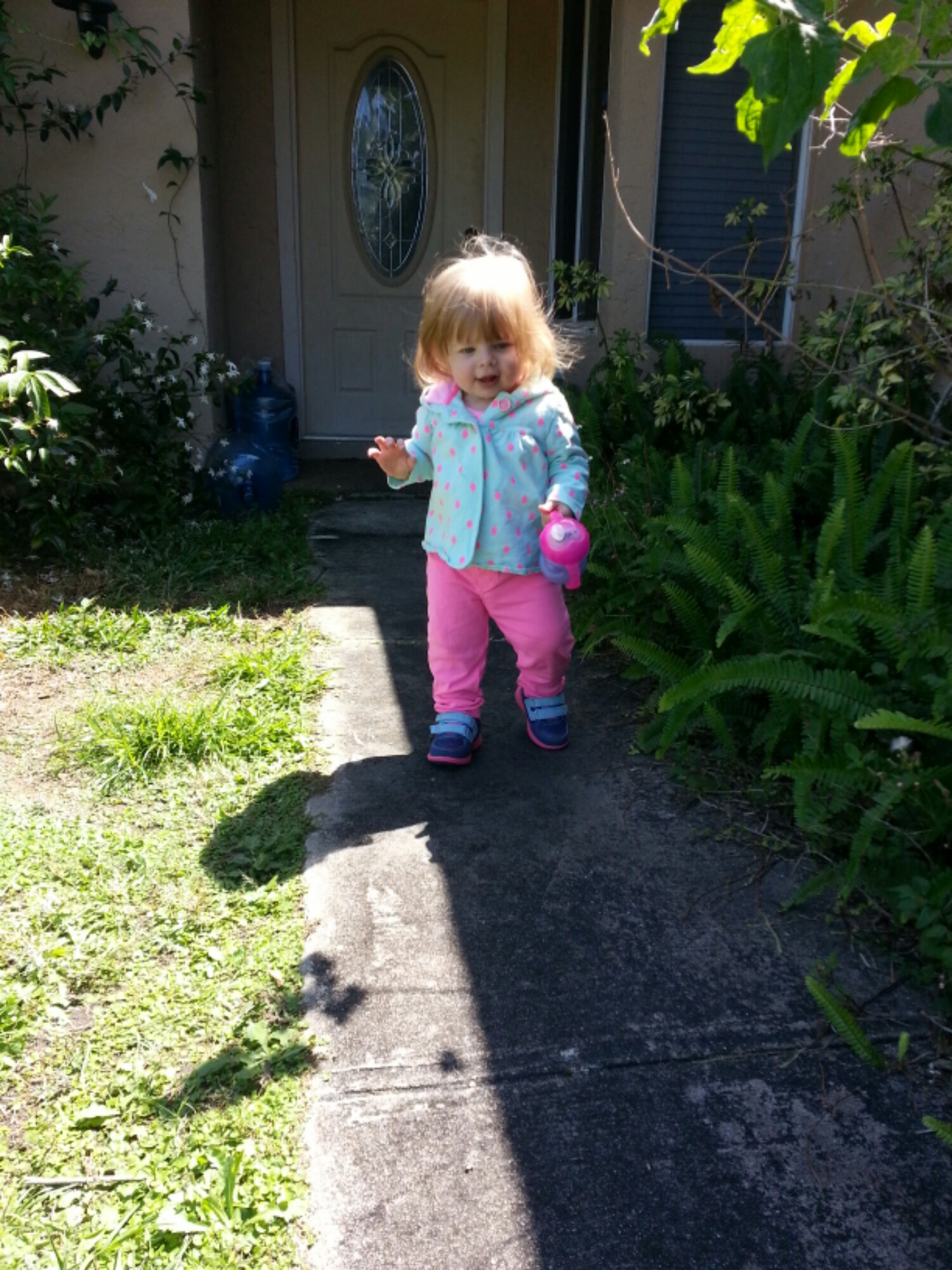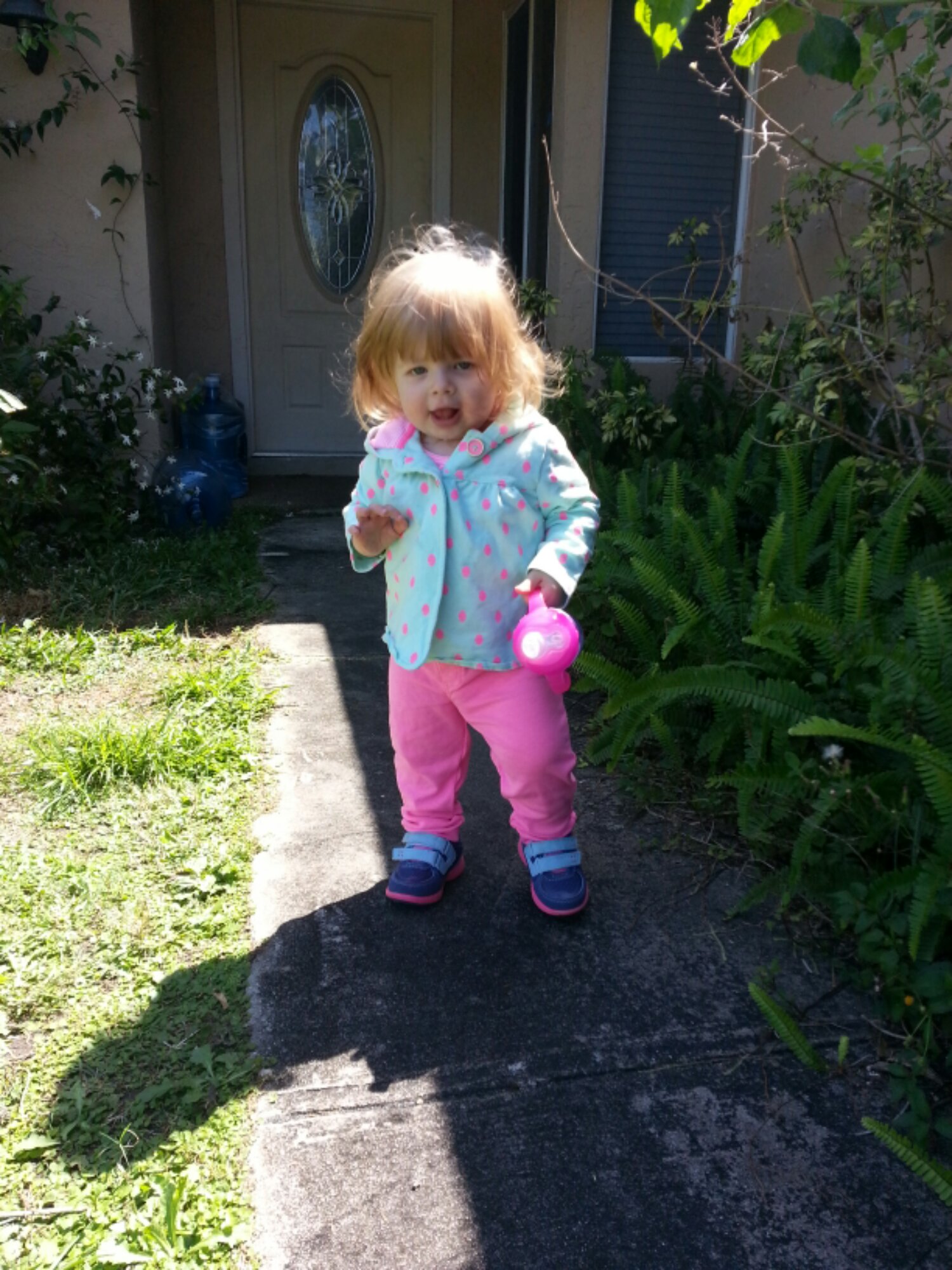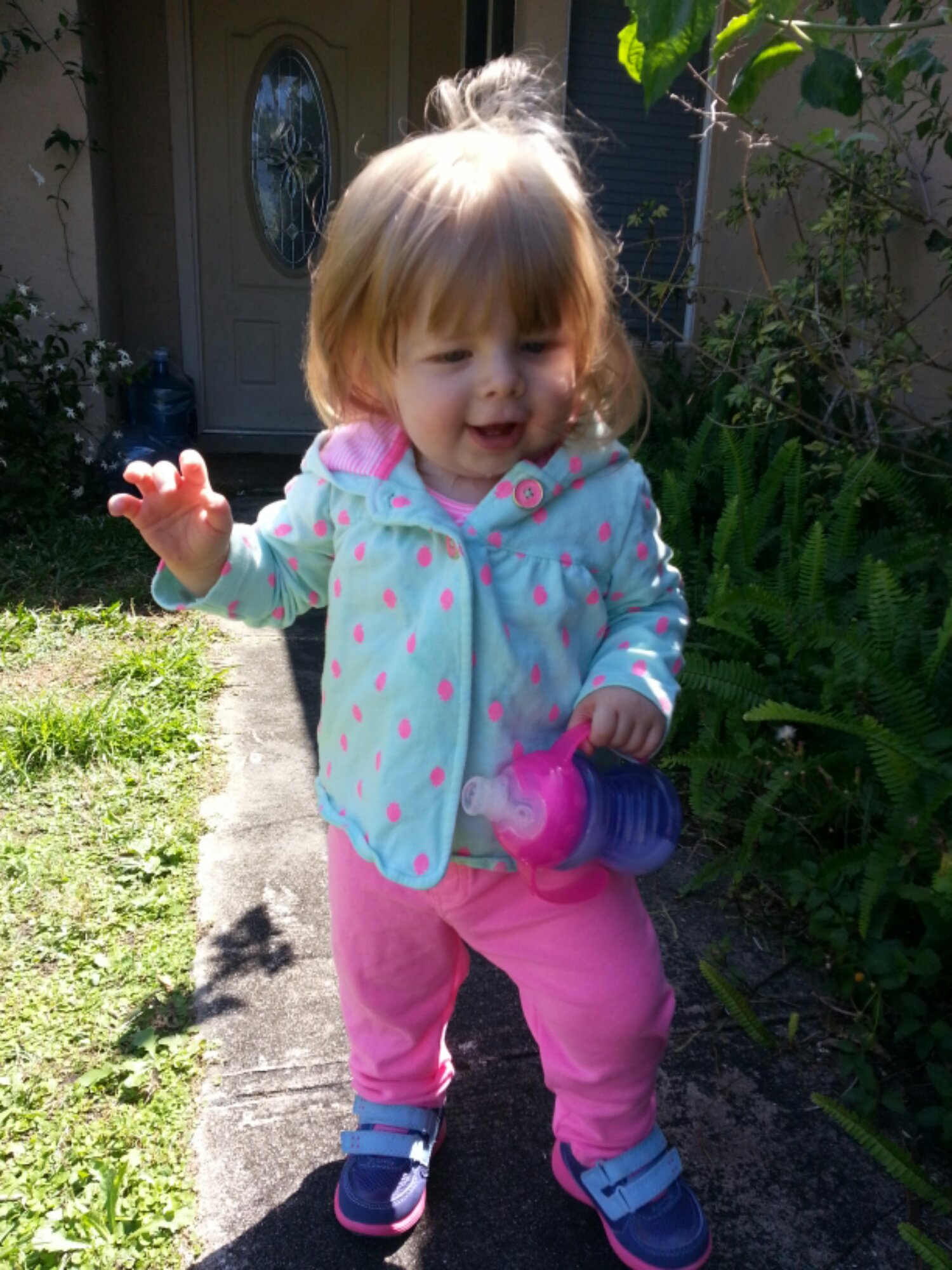 Here she is, sampling her very first almond butter and grape jelly sandwich. She didn't quite know how to eat it. It was a treat as we don't feed her what we don't eat and white bread isn't paleo approved. 🙂
She didn't much care for it. She doesn't eat many sweet foods so I'm not sure if it was the bread or jam that turned her off.
The blackberries I gave her made a quick trip to the floor. I guess she doesn't like them either.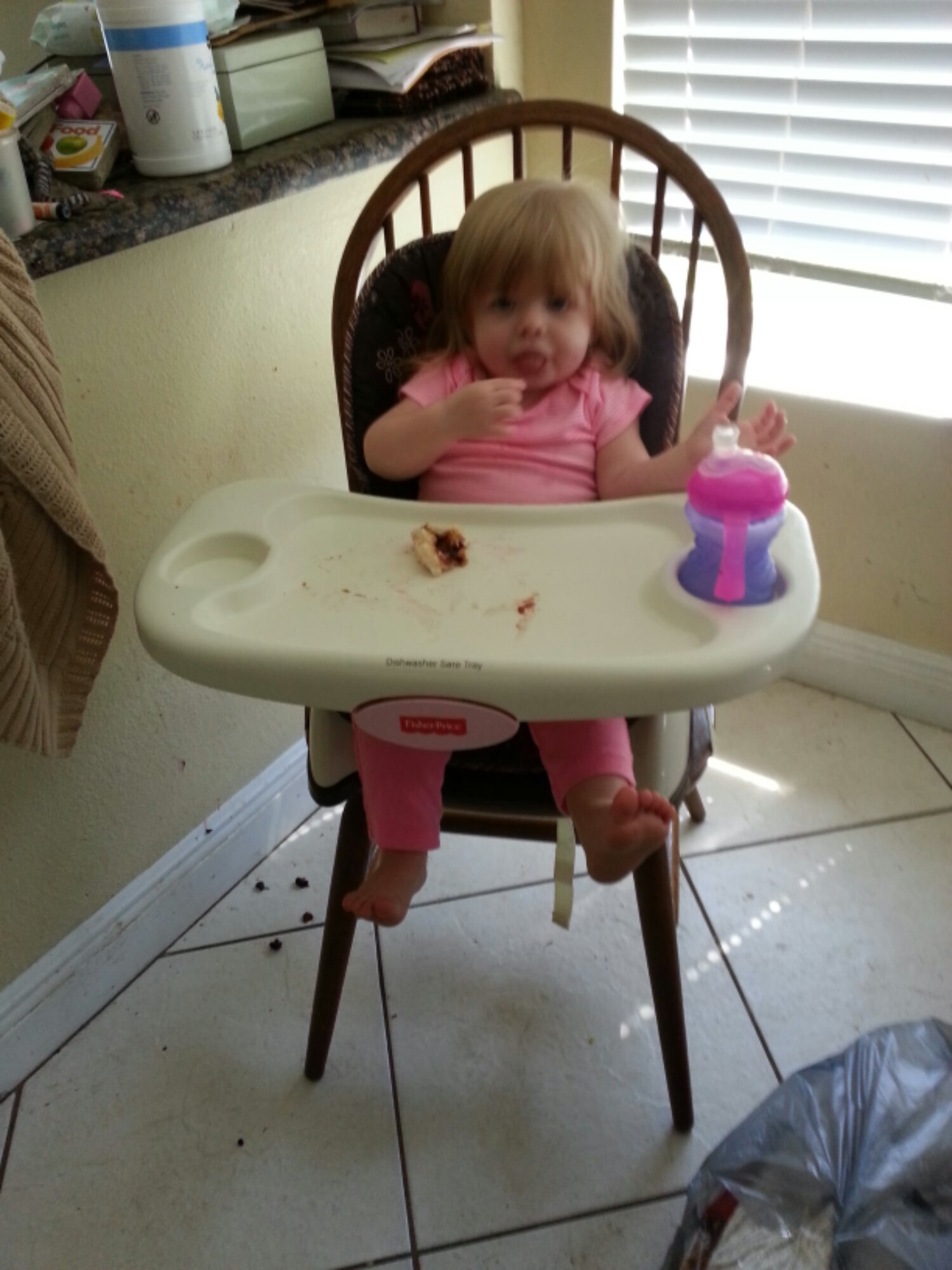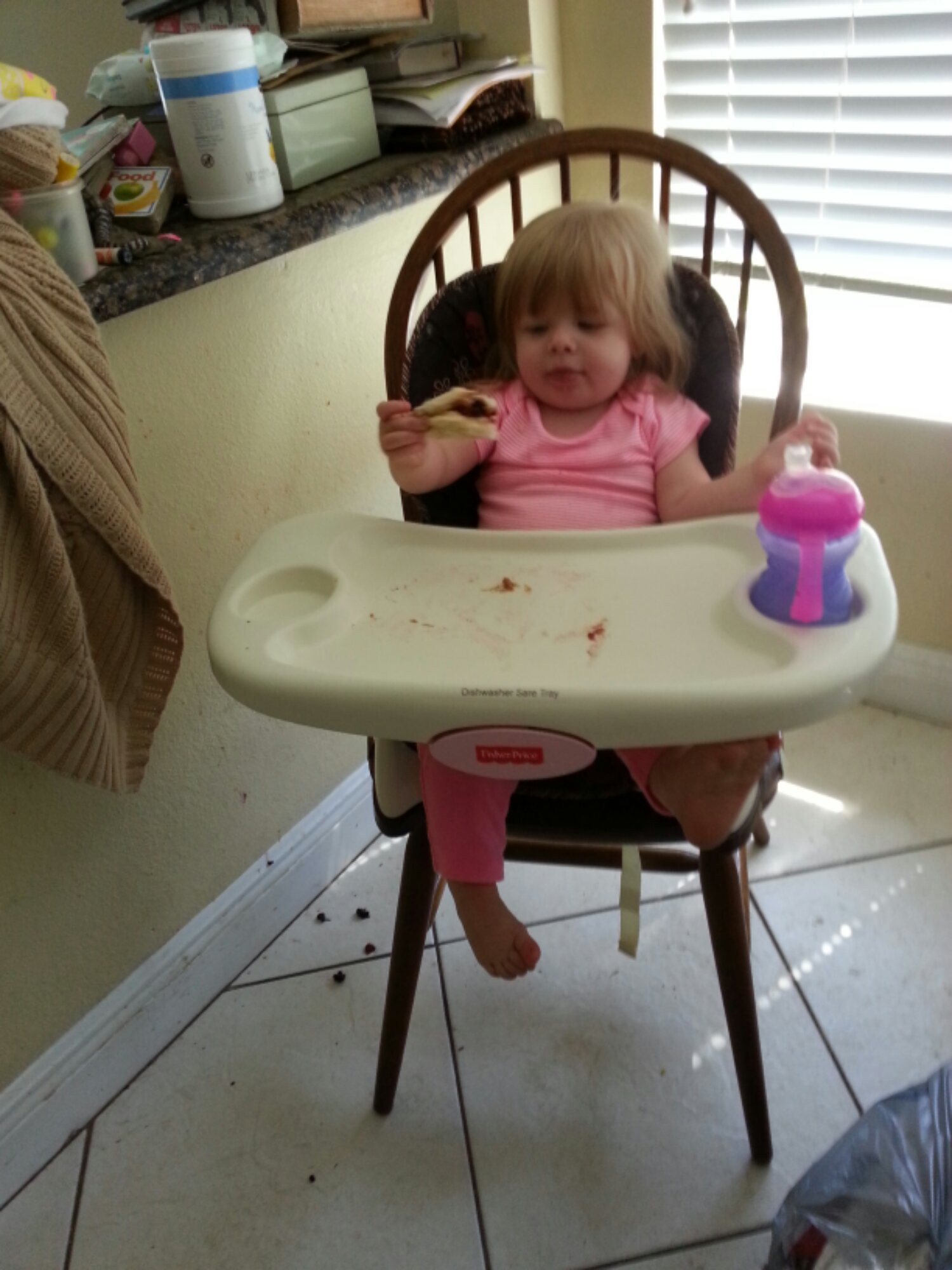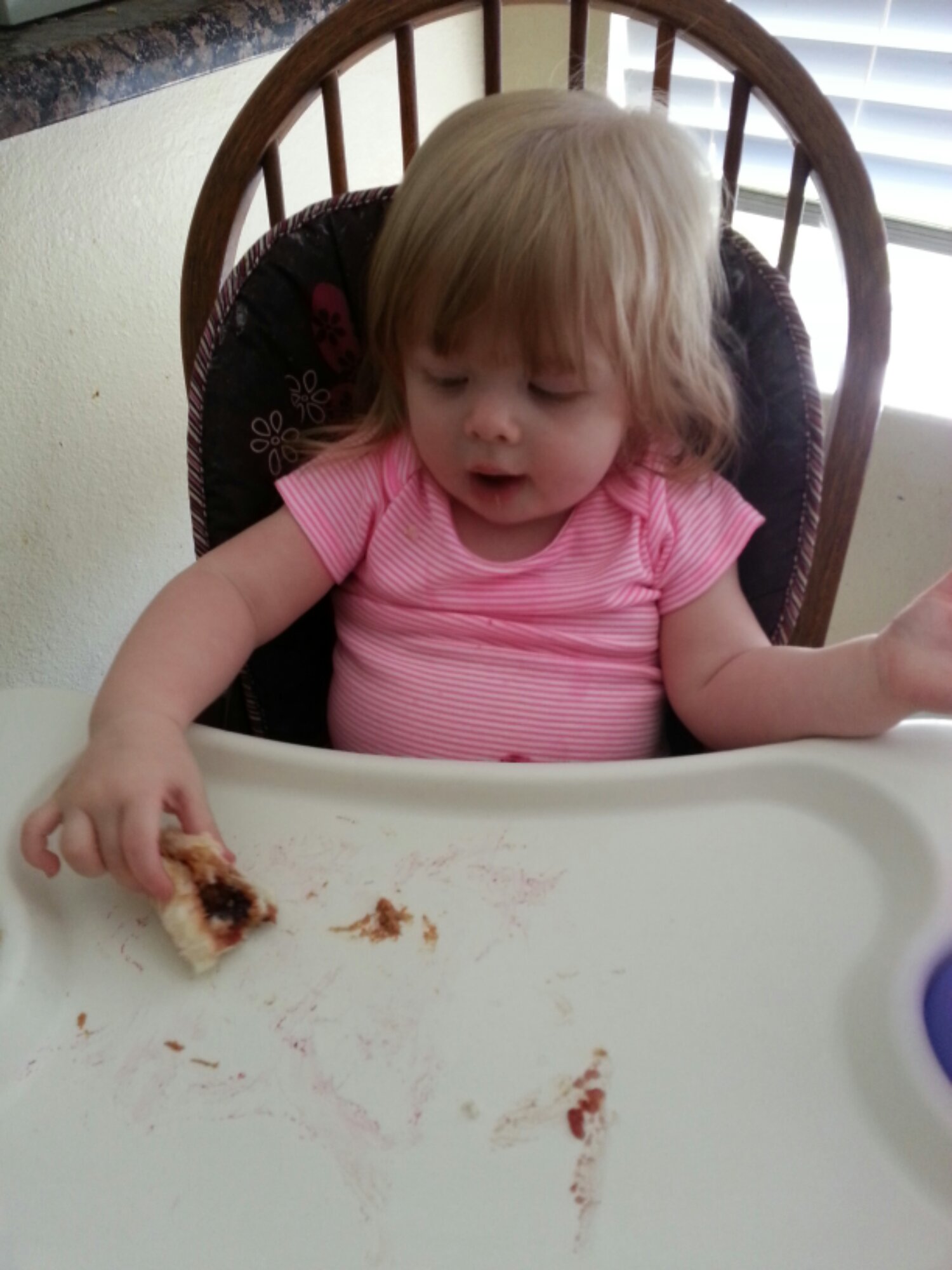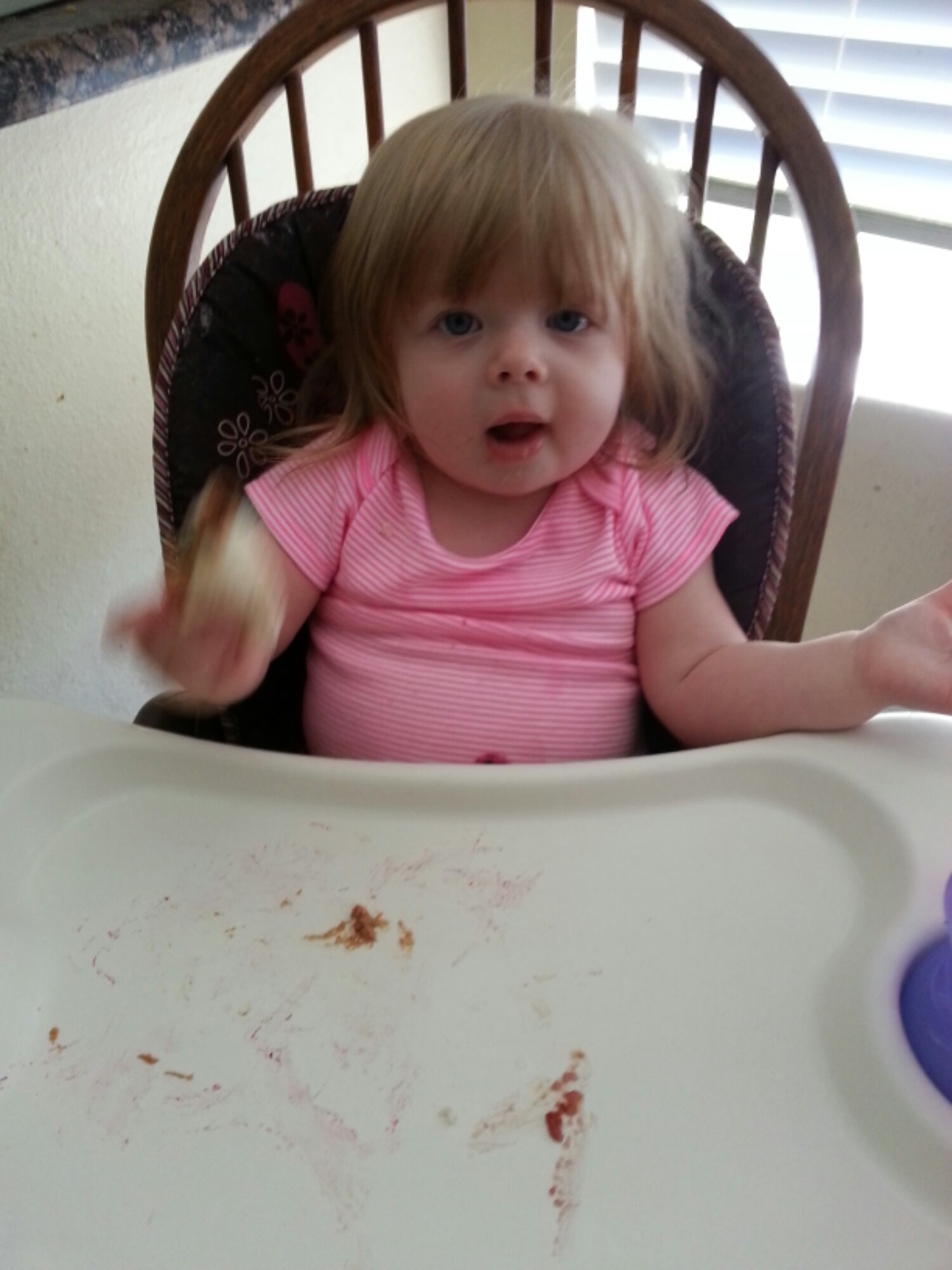 That was our day. Walking around builds up an appetite.